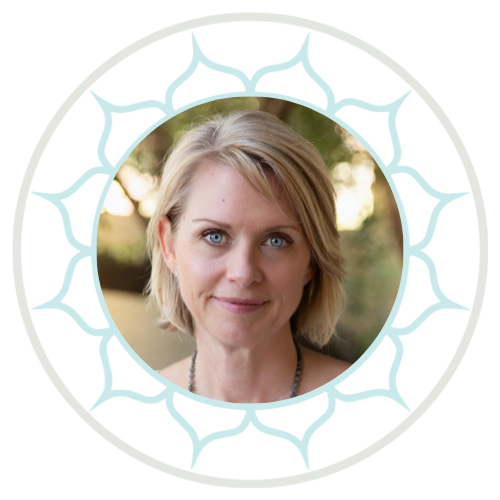 Treasure Milinovich
Treasure Milinovich is the Founder of The Space. She brings over 20 years as a Teacher, Speaker and Guide as a Master Reiki Practitioner, Life Coach, Meditation Teacher and Yoga Teacher.
Treasure has spent a lifetime in the pursuit and understanding of her own awakening, creating a realization of her role as a Spiritual Guide for others. Years of intensive spiritual work, countless trainings, and an abundance of beloved teachers and guides along the way Treasure was ultimately brought to the truth; it is all about Love and God is in it all. The answers we seek are within each one of us and to heal is to remember your own innate wisdom, power and connection with the Divine. To awaken to the truth of who YOU are. Treasure utilizes reiki techniques, guided meditation, sound therapy and intuitive guidance to creating space for you to feel connected, guided and loved. Each modality works to bridge the gap between the body, the mind and heart and increases feelings of love, peace, contentment and alignment with the Divine.
Jenny Chaney
Jenny is an advanced Reiki practitioner, sound healer, and yoga teacher on a journey of self-discovery, growth, and awakening. Since she was young, she's had a deep connection to angels and uses this to help guide and assist her in her healing work. Each session is intuitively guided as she works with her spiritual guides to help others remember their own True Self and healing abilities.
Jenny is also certified in Reflexology and Ayurvedic Indian Head Massage.
Rachelle Rizzi
Rachelle is a certified Intuitive Astrologer who helps you connect with your life purpose, gives you a more deep understanding of who you are, and helps with uncovering and overcoming personal challenging patterns and limiting beliefs, so you can step into your true potential. Rachelle is passionate about awakening the gifts of the soul through shadow work. Working through her own shadows has been the key to creating healing and transformation in her life. She believes the natal birth chart is a cheat sheet to the enlightenment of "the self." It's a language and tool for growth and to become more aware of the highest expression of yourself, to stand in your power, and step into whom you were born to be. Her vision is the new paradigm to conscious growth and multidimensional realignment for greater attunement toward soul work. Her wish is to help you discover your own medicine by using the ancient and sacred practice of astrology.
Keshava McLaughlin
Keshava's disciplined practice, along with a unique journey through Visual Arts, Near Eastern Literature and Artisan Foods, have forged an energy and enthusiasm that is evident in his offerings. With a strong focus on Meditation, Sound and Energy, his training and certifications include: Mindfulness, Sound Practitioner, Reiki Master, Chakra Healer, RYT-Yoga Instructor, Life Coach and Ayurvedic Counselor. In addition to full time parenting and his wellness practice, Keshava offers free spiritual support for those facing terminal illness under the direction of the Living/Dying Project and his teacher Ram Dev (Dale Borglum.)
Compassion, Loving Kindness, & Gratitude are just a few foundations of his heart opening offerings.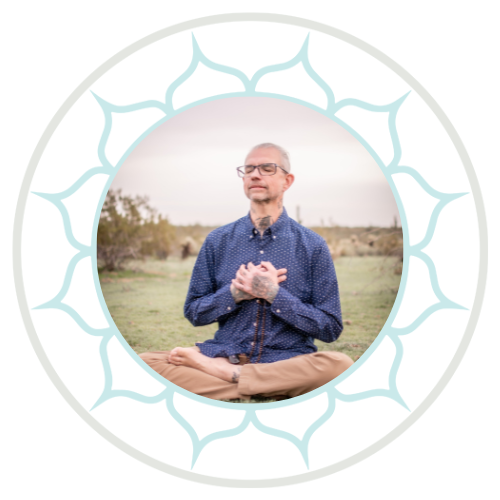 Heather Aroesty
My yoga journey began in 2001 and from my very first yoga class I knew that one day my path would lead me to teaching yoga. I have been married to my best friend since 1994 and have 2 beautiful kids in their 20's. Once I became an empty nester, studying and teaching yoga quickly became my passion. My style of teaching focus's on the mind, body, and soul. A slower flow that moves the body through poses safely, with vitality and longevity as the main goal. Breath work and healing from the inside out. Yoga has been one of the greatest gifts in my life both mentally and spiritually. I am blessed to be able to give that gift back and remind students it is not all about the pose or being flexible as it is returning to the breath and quieting the mind both on the mat and off the mat.
~ I am honored by all who join me on their mat's for this lifelong journey ~
Jenn Cheatle
Jenn began her yoga journey many years ago when she attended her first yoga class simply because she thought it would be a good addition to her normal exercise routine. She quickly fell in love with it and found that yoga offered some life changing benefits she wasn't expecting. Practicing offered an opportunity to move the body and focus on the breath. In doing so, she was able to go within, quiet the mind and feel more at peace. More importantly, she discovered that with regular practice it became easier to return to the breath off the mat and experience some of those same benefits.
She graduated from the 200 hour teacher training at Yoga Breeze in 2019. She has a passion for sharing her love of yoga with others. In teaching, she focuses on alignment, breath and movement. She hopes that, in her class, people will feel safe and comfortable to explore all that yoga can offer whether it's their first yoga class ever or they've practiced for many years.
In addition to yoga, Jenn enjoys spending time with her husband, 2 children and their dog. She loves hiking, reading and cooking.​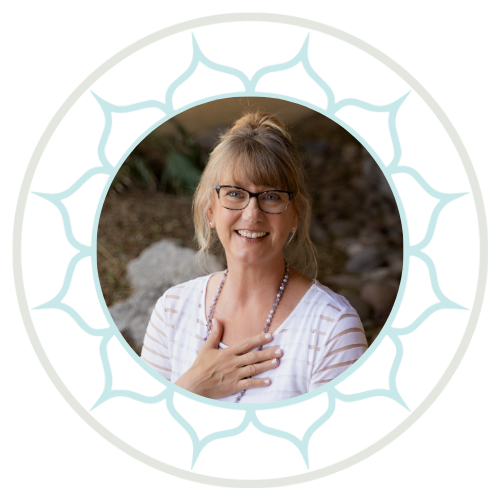 Leslie Watts
Leslie Watts has spent most of her adult life with Ascended Masters teaching and studying metaphysics. There is a cosmic ocean of Divine Love that underpins all creation and surrounds us at all times that we can tap into for restoration and renewal. Working with this energy of Divine Love restores balance and increases vitality in all aspects of our life. Leslie was a Nationally Certified Massage Therapist, Reiki Master, and a studio owner and teacher of Pilates for almost 25 years. She has been on a journey of self-discovery, practicing the Yoga of Self-Ascension and Avesa Quantum Healing™, for the past 10 years.
Teresa Torgerson
Teresa has been practicing yoga since 1998 and teaching since 2014. Like so many others, her yoga journey started as a physical practice that balanced marathon training and tennis. Through a continuous physical practice it did not take long for her to realize the emotional and spiritual benefits of yoga – "it just makes me a better person". Teresa knew that she wanted to share the many healing benefits of yoga with others so when the time was right she enrolled in a 200RYT program in 2004, went on to complete her first 300RYT program and has been a passionate learner of everything yoga since, earning certifications and specializations in vinyasa, yin, restorative and yoga nidra, as well as a second 300RYT certification. Having a keen interest in anatomy, Teresa strives to make yoga inclusive and sustainable for all bodies and minds. Each class she leads will give students a taste of yoga philosophy, meditation and breath work in addition to the physical practice to help students better understand their body, mind and spirit, and find balance in life both on and off the mat. Teresa continues to educate herself, with current interests in sound healing and yoga philosophy.
When not sharing the gift of yoga with others, you will find Teresa practicing yoga, playing tennis, hiking or spending time on the lake with her family.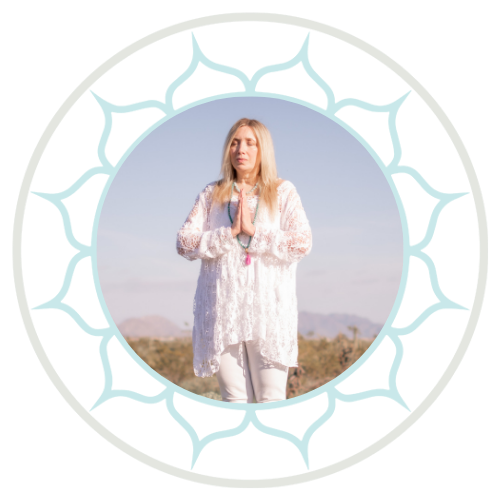 Judi Longo
Judi Longo's (aka Devi Chandra Kaur) Kundalini Yoga journey began in 2000 in Los Angeles when she followed a flyer at a grocery store into Golden Bridge Yoga studio where she first experienced Kundalini Yoga as taught by Yogi Bhajan, led Gurmukh Kaur Khalsa. After moving to New York City in 2001 she obtained her certification in Radiant Child Yoga, Kundalini Yoga for children. She practiced Ashtanga and Hatha yoga, traveled to an ashram in India to study ancient Vedic and Hindu practices, and traveled all over the world to become a world certified Feng Shui consultant under a Chinese Grand Master.
Still, she continued searching, until 2017 when the Universe led her to Arizona where she came full circle back to Kundalini Yoga and immediately enrolled in Kundalini Yoga Teacher Training led by Sevak Singh Khalsa, Sangeet Kaur Khalsa, Amarjot Kaur and Sat Ardas Kaur. In addition to a spiritual seeker, Judi is an artist, a fashion designer and film production designer. Judi brings a high degree of integrity, kindness and compassion to everything she does.
Kim Kemsley
Kim's yoga journey started in the late 1970's with a book entitled Richard Hittleman's Yoga – 28 Day Exercise Plan. From the young age of 17, Kim was already interested in yoga, but there were no yoga studios nearby, so she took the learning into her own hands. Kim continues to be a passionate, life-long learner in the areas of yoga, nutrition, and overall well-being. She is a certified Yoga teacher and Integrative Nutrition Health Coach.
What Kim learns, she is determined to share, by spreading the message "I want you to grow old with me" to those who come into her life. Join Kim as she humbly incorporates mind, body, and soul into her teachings, always providing a safe space for growth to all who honor her with their presence.